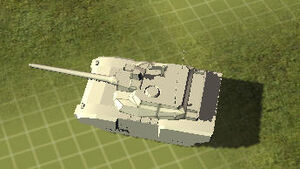 A mod is a modification or an unofficial expansion of a game. Mods are usually divided into three categories: total conversion mods, which are mods that create entirely new games; partial conversion mods, which are mods that add new content to the original game; and unofficial patches, which are unofficial mods created by the community to fix a bug not fixed by the developers or to balance the gameplay.
Most, if not all, of the completed mods of the Act of War series are a modification of Act of War: High Treason, and are either partial conversions or unofficial patches. There were several attempts to create total conversions for both Act of War games (such as Anacondria: Rising), but all of the total conversion mods in development were defunct, possibly due to lack of motivation by the community.
Mod files for Act of War: High Treason are complied within the .aowmod file, and the .aowmod files located in the "Mods" folder can be executed by using the Mod Manager.
In order for a mod to work on the Steam distributed version of Act of War: High Treason, a registration entry must be used to edit for the proper location of the "Mods" folder in the registry.
Released mods for High TreasonEdit
Mapping and modding

Utilities
Resources
Other

Mod
Community content is available under
CC-BY-SA
unless otherwise noted.